Accounts Payable Automation
Learn how using an AP Automation Platform can help you streamline workflows, improve communication, and bring your entire AP process together in one place.
AP Automation Software
How AP Automation Software Streamlines Your Business (Without Reworking Your ERP)
An AP automation platform brings all communication, documentation, and workflows into one place for complete visibility and control. It's simple for users to learn and even simpler to use, especially with Billy the Bot™ automating nearly all of your capture, coding, routing, fraud detection, and other manual tasks. For even greater efficiency, you can integrate with additional tools like Direct Pay, Credit Cards, Advanced Vendor Management, and others.
Stampli Accounts Payable automation (AP automation) software is for Accounts Payable teams that want the efficiency of automation, but don't want to rework their ERP or change their existing AP processes. Unlike other solutions, Stampli provides full support for the full range of native functionality for more than 70 ERPs — enabling us to deploy in a matter of days, not months, with no disruption to your business.
Want to learn more?
No need to rework your ERP or change your AP processes
One place for all your communication, documentation, and workflows
Billy the Bot assists you across the entire invoice process — and he's always learning
Stampli deploys in days, not months, with minimal user training
AP Automation Software Capabilities
Invoice processing
Automate capture, coding, approvals, and more to make AP processes more accurate & efficient
Centralized collaboration
Invoice collaboration, interactions, documentation, and workflows are all centered on top of each invoice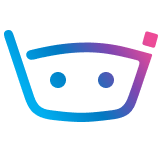 Billy the Bot™
Advanced AI that adapts to your unique AP processes to automate manual tasks and eliminate manual ERP work
Purchase orders
Effortless 2- and 3-way PO match, process partial amounts, update line items & add new ones directly in Stampli
Vendor management
Manage vendor onboarding, information, & documentation to maintain compliance and strengthen relationships
Multi-entity support
Process and pay invoices across departments, offices, companies, or locations in a single AP automation solution
Insights
Gain visibility into invoices, employee productivity, and AP processes with built-in analytics & reporting. Learn more.
Audit-ready access
One-click access to all conversations and activities related to each invoice to make audits efficient
Compare Accounts Payable Automation Solutions
See a demo
Contact us to see why users love using Stampli.
How Invoice Processing with AP Automation Software Works
See how finance teams process invoices, approval workflows, and more with Stampli's AP Automation solution.
AP Automation Reports
2023 G2 Report for AP Automation Software
Stampli is named to G2's Leader Quadrant for AP Automation in a field of 44 players, and is rated #1 in Customer Satisfaction.
Download this AP Automation report for 2023 to learn why customers love Stampli, how AP Automation streamlines payment and invoice processes, and more.
In this report, you will receive:
The G2 Grid® Report for AP Automation Software
AP Automation Index Reports for Implementation, Usability, Relationship, and Results
Software Reviews and Satisfaction Ratings for AP Automation Software
Accounts Payable Automation Product Comparisons
AP Automation Customer Testimonials
Get my copy
What is Accounts Payable Automation?
Accounts Payable Automation (AP Automation) is a technology system used by accounting teams to automate accounts payable invoice processes. AP Automation software is equipped with intelligent optical character recognition (OCR) technologies which integrates both artificial intelligence (AI) and machine learning (ML) softwares to automate accounts payable invoice and payment processes.
The most common automation for accounts payable takes place with the receipt, capture, and coding of invoices.
Intermediate AP Automation systems will also streamline processes such as purchase order (PO) matching and three-way matching against goods or services delivered. At the intermediate level, you can expect the identification of duplicate invoices, mismatch notifications and other fraud prevention functionality.
Advanced AP Automation systems take it a step further by bridging the communications divide between AP teams and non-accounting colleagues by turning invoices into a collaboration tool to ensure control over the procure-to-pay process.
Best of breed AP Automation systems are rare and they provide end-to-end AP Automation with the ability to pay inside the system or outside the AP Automation system. All the while offering a variety of payment methods which don't push fees on vendors and they make payment reconciliation easy.
AP Automation FAQs
How does AP Automation fix the invoice approval process?
AP Automation from Stampli streamlines the accounts payable invoice approval process by identifying the correct approvers, sending notifications, and automating reminders. In addition, AP Automation enables businesses to keep all documents (Purchase Orders, receiving documents or receipts, and previous invoices) in one place so everyone has what they need to take action.
Will AP Automation fix invoice-related communication problems?
Yes. With AP Automation from Stampli, the invoice itself becomes a communications channel and historical record where all comments, questions, answers, and invoice inputs are documented in a central and searchable location. Anyone can be invited to the conversation including vendors where they have limited access to what they can see if invited.
How does AP Automation improve document management?
AP Automation securely stores all invoice-related documents electronically within the system for up to 7 years. Documents for AP Automation often include supplier invoices, files and contracts, W-9s, and invoice history.

Where there is an integration with an ERP or accounting system, documents like Purchase Orders (POs) allow for easy access to adjustments and real-time receiving information of POs from your accounting system.
Can AP Automation prevent duplicate payments?
Yes. The Stampli AP Automation has built-in advanced technologies such as Artificial Intelligence (AI) to identify duplicate invoices. Stampli's AI-helper, Billy the Bot performs duplicate invoice checks along the way. Billy the Bot checks from the time an invoice is uploaded, to when it's registered, and even when communicating with integrated systems. When there is a duplicate or potential duplicate invoice, Stampli will present a warning message at the top of the invoice.
Does AP Automation software deter invoice fraud?
In short, yes. AP Automation from Stampli provides controls in more ways imaginable to mitigate fraud and improve security over your financials. An example of control for the invoice approval process—is by setting approval limits for a specific or all users. Or requiring an additional approver when a limit is reached or invoice amount is changed by AP. Reporting functionality tools also provide full control and visibility into suspicious activity by AP staff or management.
How does AP Automation intake vendor invoices?
With Stampli, the AP Automation software digitally captures invoice data by utilizing technologies like advanced Optical Character Recognition (OCR) and Artificial Intelligence (AI) to make invoice processing fast and easy. Stampli's very own, Billy the Bot, can manage approval identification and auto-populates fields based on your specific accounting codes which includes any custom fields you might have.
How does AP Automation support invoice approval workflows?
Invoice approval workflows can be either dynamic or predefined. Dynamic approvals use machine learning capabilities to auto-suggest approvers for specific invoices. Predefined approvals require you to define approvals using an approval workflow builder.
Do vendors interact with AP Automation software?
Vendors can interact with AP Automation in a few ways. They can send invoices or bills directly into your Stampli account. Then a Vendor Portal is available for all customers that enable this feature through their system settings. The Stampli Vendor Portal must be enabled by the Stampli customer and is available by invitation only.

The benefit of the Stampli Vendor Portal is that it helps customers reduce the communications overhead by providing an online portal to their vendors where the status of an invoice can be accessed 24/7.
Will AP Automation allow me to invite external users or vendors if I have an invoice question?
Any external users including vendors can be asked a question on top if the invoice in Stampli as an external contact. As an external contact, they can only view the invoice image and a section to respond to the specific question asked.
Does AP Automation work with other accounting systems?
Stampli AP Automation offers API integrations to connect directly with a company's accounting, financial, or ERP system. The Stampli API integration ensures up-to-date and constant data flow between systems. Stampli also offers a file integration for systems without an API integration.
What is the best AP Automation software?
There are 29 software providers in G2's Grid® Report for AP Automation in Winter 2022 and Stampli has the best satisfaction rating at 96/100. Stampli AP Automation is the best across indexes as the company is ranked #1 overall in Implementation, Usability, Relationship, and Results indexes.
AP Automation News, Blogs & Case Studies
Take the next step
Tell us what you're looking to solve.