AP Automation for ECi Software Solutions
EFFORTLESS
Maximize Your ECi Software Solutions Investment
Automate accounts payable without any changes to how you are using ECi Software Solutions. Use Stampli's unique collaboration hub, advanced technologies, and intuitive interface to smartly and efficiently control the lifecycle of your vendor bills.
Stampli's AP automation application offers a file integration that automatically syncs invoice coding and invoice payment data between ECi and Stampli — with minimal effort from you or your IT team.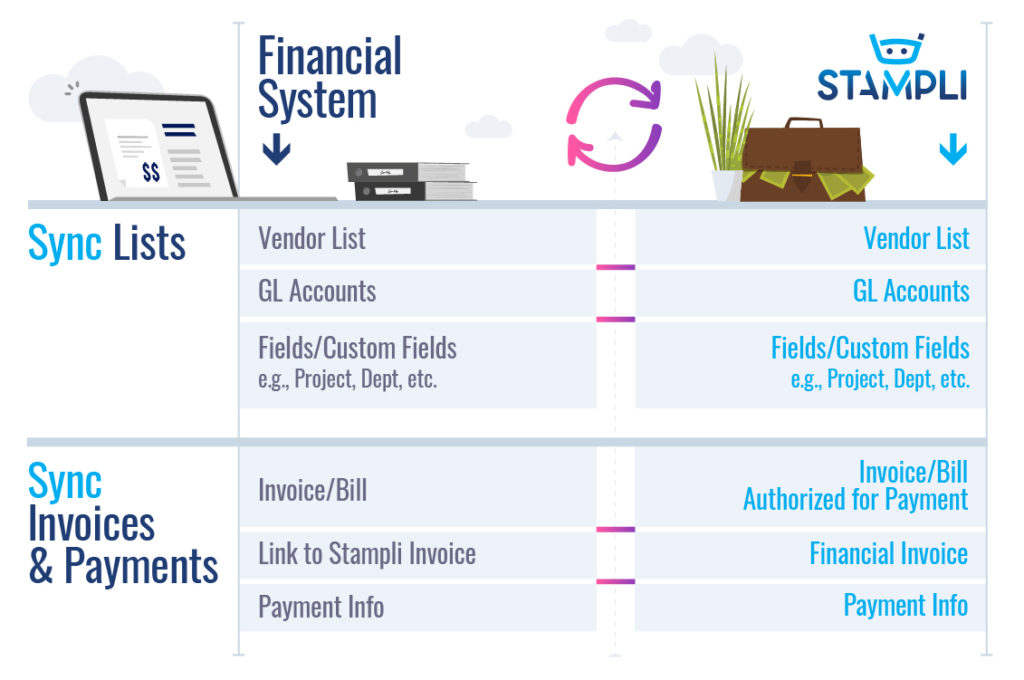 STAMPLI AP AUTOMATION PLATFORM CAPABILITIES
Smart Paperless AP
AP automation is streamlined for ECi Software Solutions with AI, machine learning, & advanced technologies
Built-in Comms
See conversations on top of the invoice — trackable, reportable, audit-ready, and actionable
365 Visibility & Control
Use reports, dashboard, & audit-ready history of all invoice activities
Existing Processes & Systems
Work with ECi & processes with the flexibility to meet new requirements
Payment Freedom
Gain the freedom to use any payment options — today and tomorrow
Fast Time to Value
Launch in Days, not Months without IT support
Loved by All
Win points by offering easy-to-use app with anytime, anywhere, on any device access
Fraud Prevention
Enforce controls with segregation of duties and automatically flag duplicate invoices
Ready to take the next step?
Tell us what you're looking to solve.
By submitting your information, you acknowledge that your data will be handled in accordance with Stampli's
Terms of Service
and
Privacy Policy
, and you authorize Stampli to send you updates about Stampli products, services, and events.