AP Automation for Life Sciences
Streamline the Entire Accounts Payable Cycle to Improve Patient Outcomes
Simplify Receipt-to-Pay
Changing the way Life Sciences and Biopharmaceutical Organizations Manage Supplier Invoices
Patient outcomes are improving thanks to innovations in Life Sciences industries. Ensuring processes are streamlined across the value chain helps usher in new medications, treatments, and vaccines. While the Life Sciences and Biopharmaceutical sector is going through a digital transformation, paper-based accounts payable processes can be a laggard when it comes to innovation.
Life Sciences organizations use AP Automation from Stampli to automate invoice capture, coding, and approval processes. The easy-to-use system centalzies conversations around the digital invoice making it easier for invoice approvers to make a decision so they can focus on what matters most.
AP Automation Software for Life Sciences & Biopharmaceutical
Work Anywhere
Process and approve invoices with Stampli at any time, from anywhere, and on any device.
Easy Capture
Invoices and bills are automatically captured into the platform and immediately available for processing.
Automated Coding
Billy the Bot, our AI helper equipped with advanced technologies accurately extracts data from invoices in real-time to reduce manual data entry and errors.
Communicate & Approve
Edits, attachments and questions asked and answered on top of the invoice enable approvers to review and approve faster and be held accountable for bottlenecks.
Invoice Tracking
No more lost or forgotten invoices with advanced tracking, automatic notification reminders and ability to mark urgent invoices.
Audit-Ready
Either in-house or external, auditors can be granted limited access to search any invoice and its accompanying information.
Seamless Integration
Securely connect Stampli with your accounting system to sync invoice data, POs, payment information and more.
Fast Implementation
With no lengthy implementation or extensive training required, you'll be up and running in days, not months.
Connect with your ERP, Accounting, or Financial System
Stampli provided the missing link to make AP completely paperless for CTI. Nothing gets lost and we can scale to meet future growth in invoices without immediately adding headcount.

Marty Budke

Director of Finance and Accounting, CTI Clinical Trial and Consulting Services


Success Stories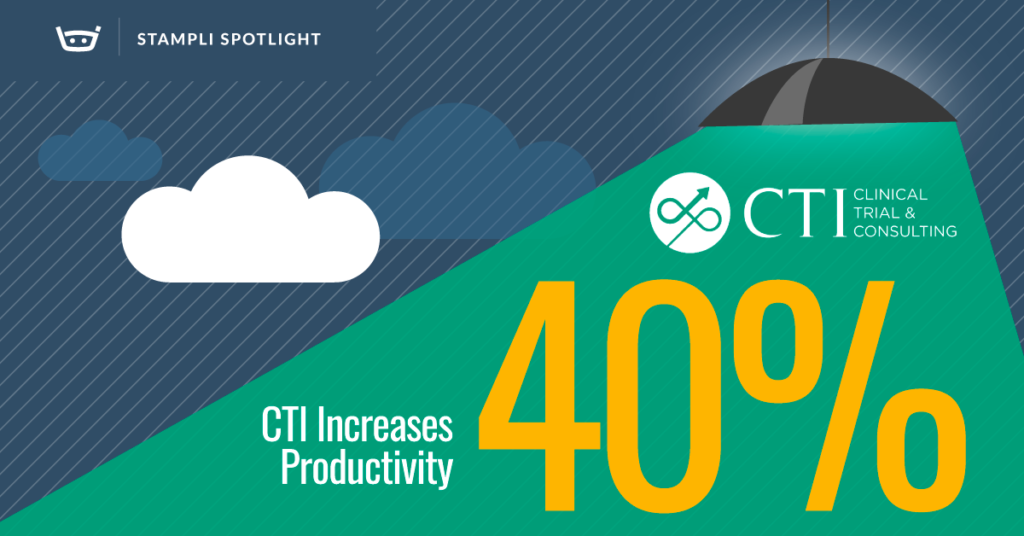 Case study
CTI Increases AP Productivity by 40% with Paperless Invoice Processing
CTI had switched to a new financial system to electronically capture invoices and use electronic payments instead of manual check payments. However, the approval process…
Ready to take the next step?
Tell us what you're looking to solve.
By submitting your information, you acknowledge that your data will be handled in accordance with Stampli's
Terms of Service
and
Privacy Policy
, and you authorize Stampli to send you updates about Stampli products, services, and events.